Quotes
30 min. or less
Click Here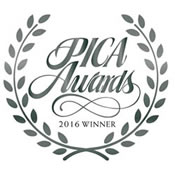 Heritage Custom Signs & Displays we're purposely located at 2731 Interstate St. in Charlotte, close to a USPS hub, major logistic providers, and the Charlotte International Airport. We can manufacture your sign and banner and easily ship it to 30 East Coast states within two days and overnight to almost any location in the world.
Our production facility is over 14,000 sq. ft. of sign manufacturing excellence! We hire the best designers and production crew, we are dedicated to every project. We excel at putting your sign, banner, or print order in your hands on time and on budget!
LOBBY SIGNS: Our standoff lobby signs are immensely popular, we can add dimensional letters, LED lighting and custom logos. Installation services available.
WALL WRAPS & WINDOW GRAPHICS: We design, full-color print and install a wide variety of interior wall wraps, wall murals, custom wallpaper, window perf and non-slip floor graphics.
STEP AND REPEAT: Our Pantone Color Matching guarantees your logo and your sponsors will meet all compliance requirements for any step and repeat banner or backdrop. Large or small, we make a step and repeats on vinyl, fabric and substrates.
CUSTOM SIGNS: Our BOSS laser cutter/engraver and CNC Router enable us to custom cut your sign to smooth, exact dimensions, especially dimensional letters!
EVENT SIGNS: From fabric banner stands to the all-time favorite retractable banner stands, if you need conference materials, we make them here in Charlotte.
View All Products
Review Heritage Custom Signs